The Hong Kong Invotech delegation visited Ho Chi Minh City
Sunwah Vietnam
(19 September 2019)
Sunwah – On the morning of 19th September 2019, Sunwah Group received Invotech delegation which consisted of 10 Hong Kong entrepreneurs and investors led by Mr Winston Lam, Chairman of Invotech.
Mr. Jesse Choi, Director of Sunwah Vietnam, received the delegation and introduced Sunwah Group's 50 years of success in Vietnam. During the meeting with Sunwah representatives, the delegation hoped to cooperate with Vietnamese companies in the future, especially with Sunwah Group. The delegation also expressed their appreciation to Sunwah for the warm reception.
Mr Jesse Choi (right), Director of Sunwah Vietnam, and Mr Winston Lam (left), Chairman of Invotech
Invotech is a leading Hong Kong NGO that supports technology development and startups in Hong Kong. Since 2016, they have been organizing study tour to cities around the world that have a strong focus on developing entrepreneurship and startup ecosystems. This year, Invotech organized a study tour to Ho Chi Minh City to explore the business environment and startup ecosystem in the most vibrant city of Vietnam.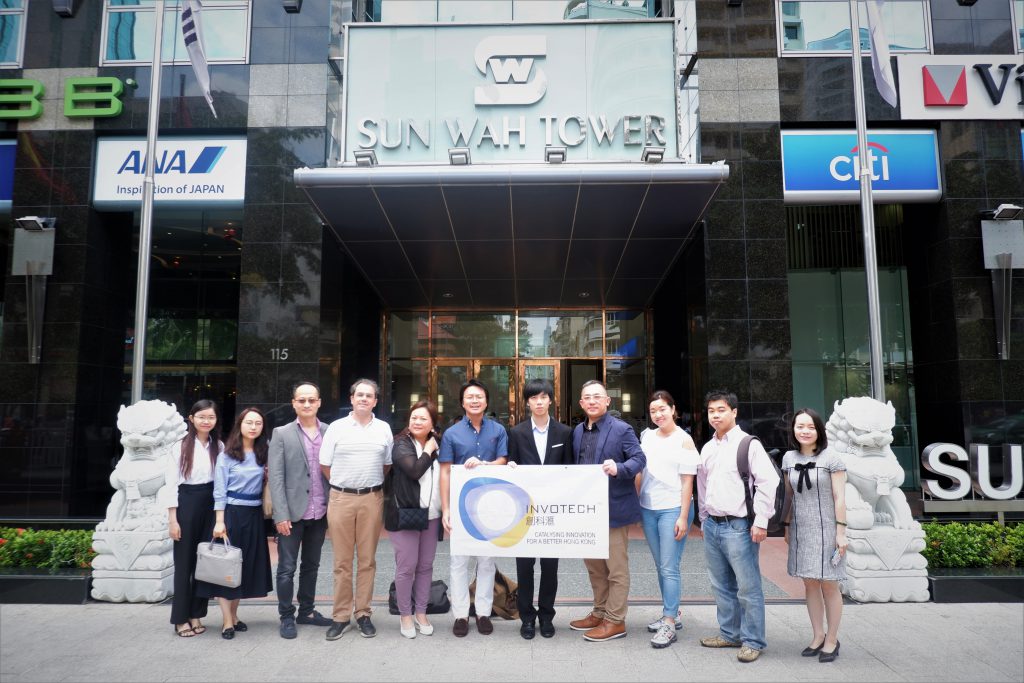 Mr Jesse Choi (fifth from right) and Invotech delegation