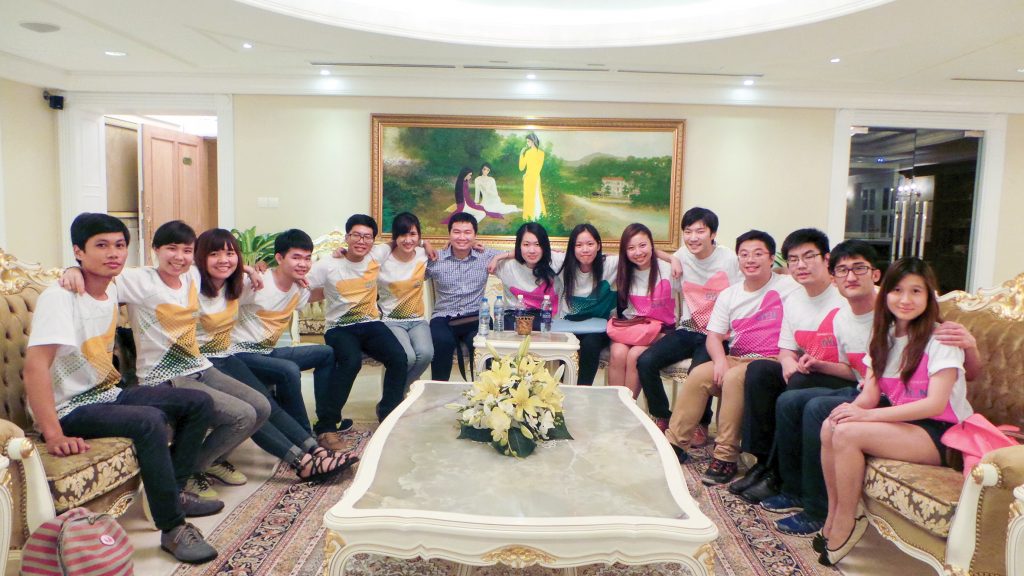 Sunwah Global Young Leaders Network gathering in Ho Chi Minh City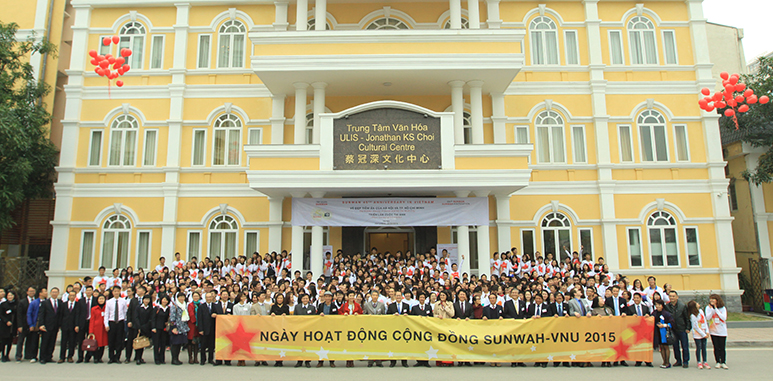 More than 500 people participated in the "Sunwah and VNU Social Services Day 2015" in Hanoi

SUNWAH FOUNDATION
The Foundation has been running social services, educational, arts and cultural programs in Vietnam for many years and its works are greatly praised by the Vietnamese government, universities and people.
In 2008, the Foundation made a USD 1 million donation to launch a five-year plan on a series of educational projects in Vietnam, including scholarships for Vietnamese students to study in China, training programs for teachers in remote areas, constructions and renovations of schools in rural areas, and scholarships for disabled children.
In April 2009, the Foundation and the Ministry of Culture, Sports and Tourism co-organized in Hong Kong an exhibition on "Contemporary Art of Vietnam", featuring 40 pieces of paintings.
In 2010, the Foundation also made its second donation of USD 1 million for projects on education, art and culture in Vietnam and held 2 large art exhibitions in Hanoi and Ho Chi Minh City.
In 2011, the Foundation provided scholarships to 60 students from remote areas to study in Ho Chi Minh City, taking into consideration the development of students' leadership skills and social responsibility; set up the "ULIS – SUNWAH Chinese Teaching and Research Centre" to promote Chinese teaching and research.
In 2013, the Foundation organized "Sunwah and Friends Social Services Day" in Saigon Pearl, Ho Chi Minh City to raise awareness of the benefits of social service activities with the participation of over 1000 people.
In 2014, Sunwah Global Young Leaders Network (Sunwah GYLN) was launched to provide a platform for students from various countries and regions to promote understanding and enhance leadership skill through various social services and culture exchange projects. The Foundation also sponsored to organize Chinese language training classes for officials from the Ministry of Industry and Trade and the Ministry of Foreign Affairs.
In early 2015, the ULIS – Jonathan KS Choi Cultural Centre built by Sunwah Foundation has started its operation and will be linked with other Cultural Centres in various countries to promote understanding, appreciation and respect for the unique culture of each country to generate goodwill, paving the way to a harmonious world.