Coffee
Sunwah Commodities Co. Ltd.
Sunwah Commodities is an exporter and processor of Robusta coffee, with operations in Vietnam since 2006. Our business is exclusively the processing and exporting of Vietnam Robusta Coffee, which differentiates Sunwah Commodities from other FDI trading companies who buy and sell a variety of commodities and who operate in many origins.
We have a team of 45 people between our head office at Sun Wah Tower in Ho Chi Minh City, and our Factory/warehouse operation, which is located just off Highway 13, providing easy access for trucks traveling from Dak Lak to Ho Chi Minh City. Our operation at the Mapletree facility in VSIP 2 boasts a modern weighing and unloading system, ensuring fast and accurate deliveries.
Over the past years, Sunwah Commodities has been able to build strong business relationships with many local coffee companies, exporters, minifactories, agents and collectors. We have a reputation for quick and accurate weight and quality control, as well as fast and flexible unloading procedures that allow us to pay for the coffee by wire transfer the same day.
Sunwah Commodities Ltd. has a long-term commitment to Vietnam and will continue to promote further Vietnam Robusta Coffee for roasters around the world.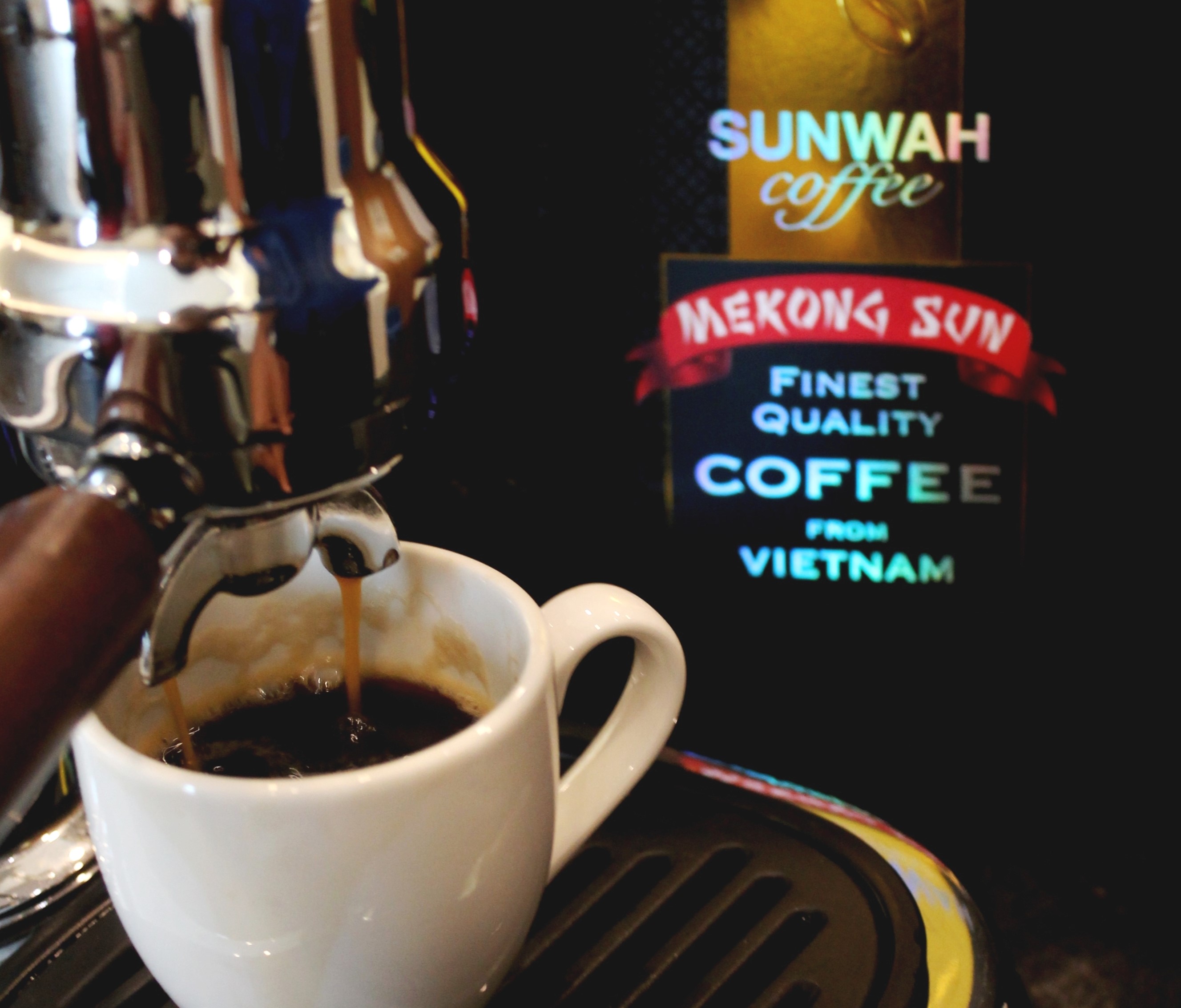 Sunwah Beverage Co. Ltd.
Riding on the solid foundation of Vietnam as a world class coffee producer, Sunwah Beverage Co. Ltd. in Ho Chi Minh City now produces varieties of coffee products targeting both retail and wholesale markets. The factory follows strict international food safety production rules to meet stringent standards of most importing countries. Products are exported to established markets such as USA and Europe, and to emerging markets in Mainland China and South East Asia. The company now engages in the vast and promising local market in Vietnam where almost the entire population drinks coffee. The company is in vigorous preparation to increase varieties of products, applying the latest mode of packaging, such as coffee capsules and pods, staying ahead of the ever changing mode of coffee consumption worldwide.
For more information, please visit
here