Real Estates
Sun Wah Tower
In 1997, Sunwah Group developed Sun Wah Tower, a first-class 22-storey office block, which has become a landmark in Ho Chi Minh City.
Situated at the heart of the central business district in Ho Chi Minh City, Sun Wah Tower provides great accessibility and quality. At present, Sun Wah Tower is fully occupied with prestigious international tenants including the Citibank N.A., KPMG, May Bank, Mizuho Bank and CHUBB Life.
For more information, please visit
here
>>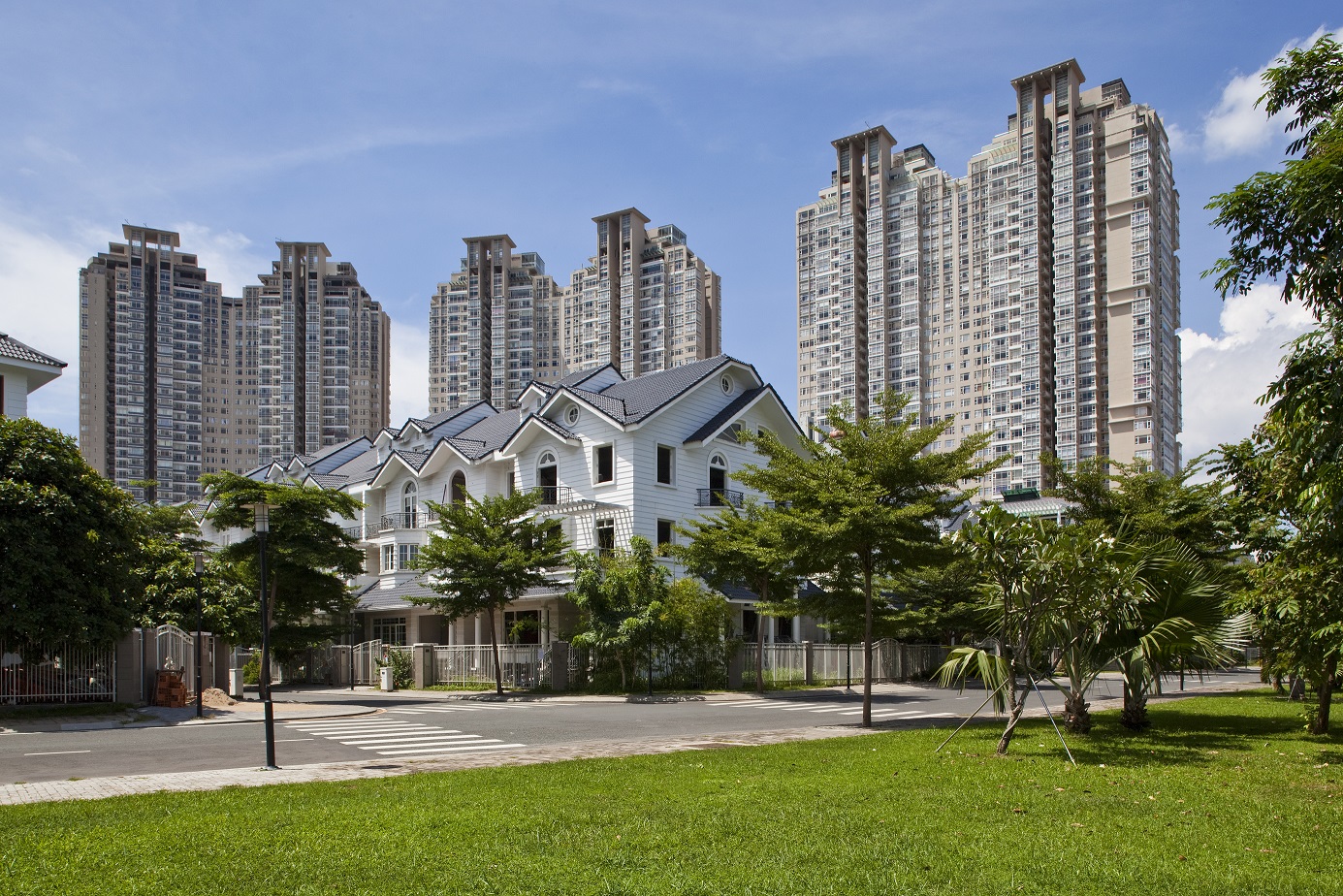 Saigon Pearl
Saigon Pearl (92 Nguyen Huu Canh Street, Binh Thanh District, Ho Chi Minh City) is a luxury residential, business, shopping and entertainment development. With construction started in 2005, Saigon Pearl is one of the largest projects of its kind currently in Ho Chi Minh City. The project is another effort by Sunwah Group to embed another iconic development into a much-loved skyline in Ho Chi Minh City and to introduce high-rise quality living to local people.
Sitting on the border of District 1 of the city, the Saigon Pearl development project includes the construction of eight twin apartment buildings. To serve the local and also the neighborhood community at large, the project also includes the construction of 40,000 square-metre retail and recreational facilities including clubhouses, a large-scale shopping complex with shops, supermarkets and other entertainment components. In addition, there are an international school and covered car-parks that can accommodate over 1,200 cars and 9,000 motor cycles.
The third phase, namely Opal Tower, completed in 2020, is a luxury and modern 41-storey condominium – office tower which comprises of luxury condominiums, office areas and a shopping centre.
For more information, please visit
here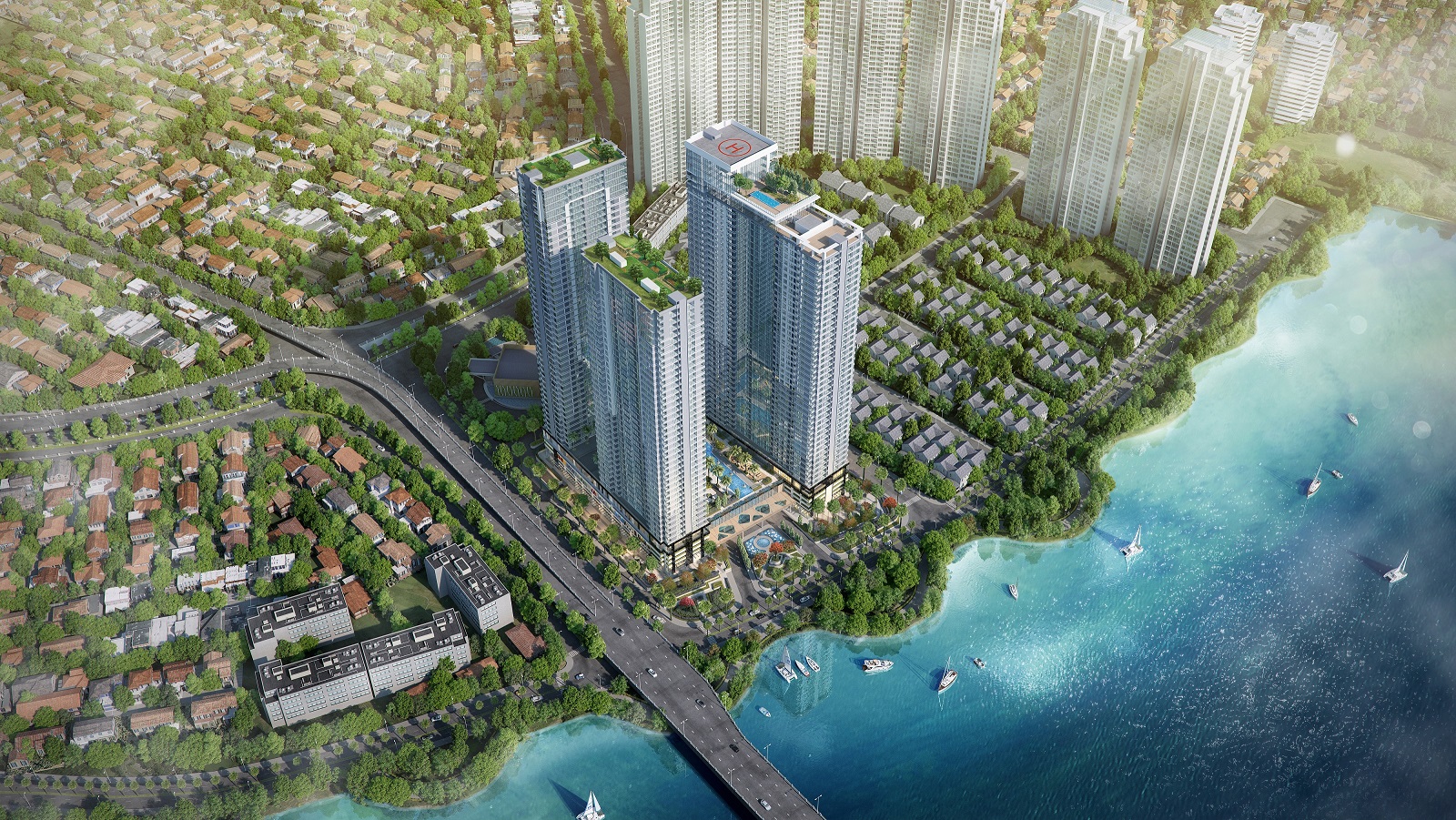 Sunwah Pearl
Sunwah Group's latest development project in Vietnam, Sunwah Pearl, is a high-end multi-purpose development consisting of luxury apartments, office spaces and a commercial centre. The project is located in Ho Chi Minh City's central district between the bank of the iconic Saigon River and the city's main north-south boulevard. This riverside property is destined to be another great real estate development by Sunwah Group.
The development consists of one 45-storey tower and two 50-storey towers with luxury and elegant design. The apartments' types range from 1 to 3 bedrooms, with comfortable space of 51 – 124 square meter.
Sunwah Pearl condominium also owns the Saigon River frontage to bring the cool air of four seasons with green water to the residents all year around. Moreover, from Sunwah Pearl, you just need three minutes to connect to the central District 1 and around five to eight minutes to connect to the surrounding areas, as well as the areas for Commerce – Service – Finance – Culture of the city. Sunwah Pearl offers a truly aspirational lifestyle at a prestigious location as well as an attractive investment opportunity.
Sunwah Pearl, completed in 2020, will surely be another iconic landmark in Ho Chi Minh City.
For more information, please visit
here