Vietnam is the favourite destination for Hong Kong investors
Sunwah Vietnam
(3 August 2019)
Enternews – "Vietnam is the favourite destination for Hong Kong investors" – shared by Dr Jonathan Choi, Chairman of Sunwah Group – the Hong Kong-based conglomerate with nearly 50 years of investment in Vietnam.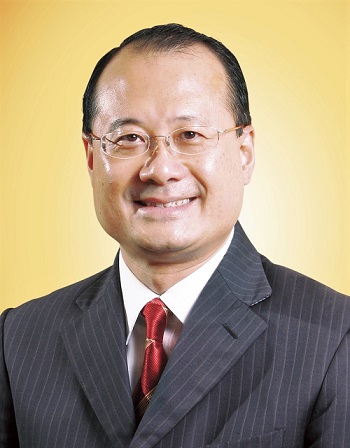 Dr Jonathan Choi, Chairman of Sunwah Group and Chairman of Hong Kong – Vietnam Chamber of Commerce
Below is the full interview between Dr Jonathan Choi and Enternews's journalist:
1. How do businesses assess the opportunities for cooperation and business investment between ASEAN enterprises in general and Vietnam in particular with Hong Kong and China markets when the agreement comes into effect?
ASEAN, especially Vietnam, has always been a favorite destination for Hong Kong investors and recently for Mainland Chinese investors as well.
ASEAN was Hong Kong's second largest trading partner in 2018 and fourth largest in 2017. At the end of 2017, ASEAN ranked fourth among Hong Kong's direct outward investment destinations and sixth among the region's direct inward investment sources.
As for Vietnam, the country has always been considered an attractive destination for foreign investors thanks to its geopolitical advantages, including an abundant and young workforce, stable politics, and rich resources. The Vietnamese government also has ambitious and open policies to involve the country more in regional and global trade such as CPTPP, ASEAN-HK FTA and ASEAN + 6 (RCEP).
Meanwhile, with a liberal tariff, a strong legal system, excellent infrastructure and the well-established position as an international finance center, Hong Kong is an ideal cooperating partner for ASEAN countries.
I believe that the new agreement will open even more business opportunities for this bilateral cooperation.
2. According to the business, which sectors will benefit the most when the agreement comes into effect?
In addition to an increase in good trading and investment flows, Vietnam can also benefit from Hong Kong's professional financial, commercial and legal services.
Hong Kong enterprises doing business in Vietnam can also contribute to the promotion of Vietnam products globally. For example, our Sunwah Group has been promoting the export of Vietnam agriculture products into Mainland China market as well as to other countries, which is highly acclaimed by the Vietnamese government.
3. How should enterprises prepare for to take advantage of these opportunities form this FTA?
The implementation of the AHKFTA will allow Vietnam to continue improve its competitive trade agreement network. It will further help the economy to move up in the trade value chain by exporting high-tech products such as vehicle, electronics, machinery, medical devices. I think Vietnamese enterprises should consider not only whether they can benefit from AHKFTA, but also how the new deal will affect competitors and market conditions.
At the same time, foreign investors will soon be subject to a more attractive, transparent and stable business environment in Vietnam. To increase productivity, to reduce costs and risks, foreign enterprises should also commit to high service standards and strict business ethics as well as contribute to the country's development.
As for Sunwah Group, we have been dedicating our resources not only to develop our business but also to contribute to the development of technology, education and culture in Vietnam. Besides, we have been facilitating exchanges among Vietnam and other countries for more than half a century.
4. In the coming time, does the enterprise have plans to expand investment or cooperate with Vietnamese enterprises?
Hong Kong businesses are keen on expanding investment opportunities in ASEAN, particularly in Vietnam. By the end of 2018, Hong Kong business community has had more than 1,300 projects in Vietnam on key business sectors such as textile and garment, real estate and investments.
Sunwah is an example in this trend. We will continue to expand our real estate, financial services and coffee businesses in Vietnam. In this year, we will establish the Sunwah Innovation Centers in Ho Chi Minh City, Hanoi, connecting with our Centers in mainland China, Hong Kong, Macau, Japan, and Canada. We understand that Vietnam is a dynamic economy and young entrepreneurs play a key role in the development process. Therefore, with this new platform, we hope to bring in the international expertise and experience for exchange purpose, which in return will motivate and assist the young generation in creating innovative projects. In fact, next year will be our 50th anniversary in Vietnam. We are looking forward to another 50 years of business and contribution to the country.
On the other hand, as the Chairman of Hong Kong – Vietnam Chamber of Commerce, I will continue to organize promotional activities and visit programs for business communities of mainland China, Hong Kong and Vietnam to have better understanding and more cooperation opportunities.
5. Do you have any suggestions for better investment and business environment in Vietnam?
In order to improve the investment and business environment in Vietnam, the country's regulatory and tax framework as well as administrative procedures can be further streamlined and improved to attract investment.
The government can also consider increasing investment protection to prevent negative or retroactive binding effects of new laws and regulations on existing projects.
Both Vietnamese and foreign businesses need a supportive and fair environment to develop. The ideal environment can be created when enterprises and authorities' relationship is mutually supportive and transparent.
Finally, to attract more investment and to upgrade the workforce quality, the national education system should be modernized, particularly at vocational and university levels. Modernizing education will ensure that Vietnam has a skilled workforce which can satisfy the requirements of any high value business.
Translated from: Enternews