Seminar introducing "Vietnamese Agricultural Products Shop" on Chinese E-commerce Platforms
Sunwah Vietnam
(25 August 2023)
Sunwah – On the morning of 25 August 2023, the seminar titled "Vietnamese Agricultural Products Shop" was co-organized by the Agricultural Trade Promotion Center and Sunwah Group (Hong Kong, China) in Ho Chi Minh City. The Seminar aimed to support agricultural businesses in the southern provinces of Vietnam who have interest in accessing the Chinese market, based on the cooperative intentions outlined in accordance with the guidance of the leadership of the Ministry of Agriculture and Rural Development. The goal was to enhance the value and export of Vietnamese agricultural products to the Chinese market through the establishment of a "Vietnamese Agricultural Products Shop" on Chinese e-commerce platforms.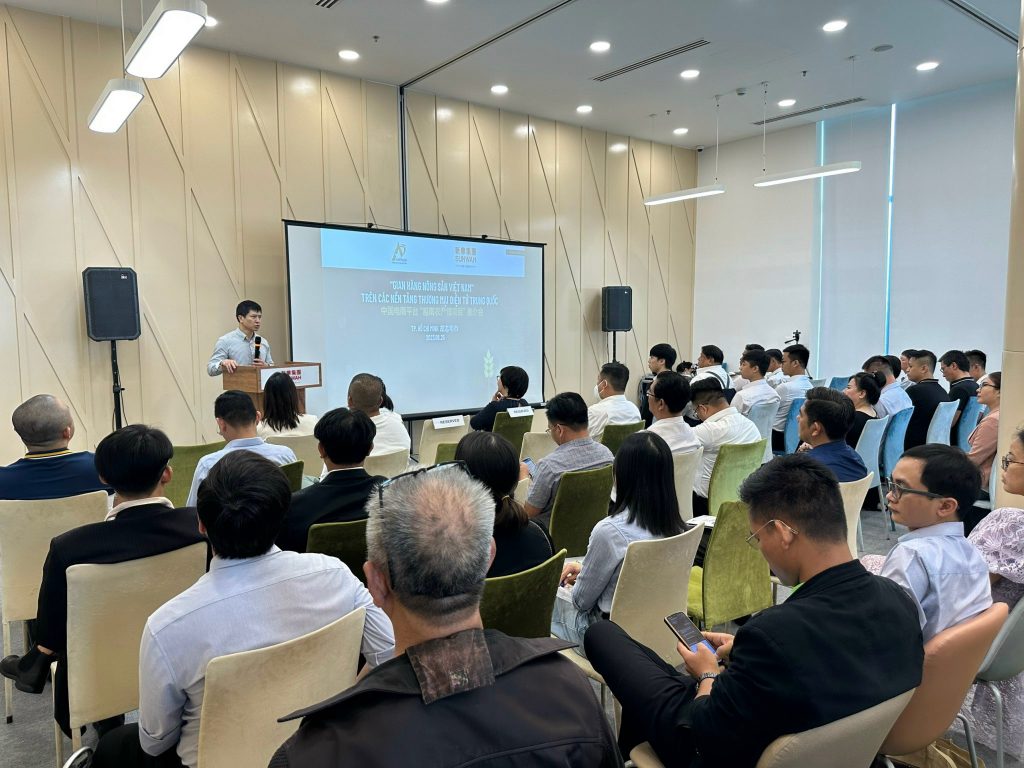 At the Seminar, Mr. Jesse Choi, Director of Sunwah Group in Southeast Asia, stated: "With strong support from the leaders of the Ministry of Agriculture and Rural Development, Sunwah Group and the Agricultural Trade Promotion Center have reached an agreement to collaborate in promoting the export of Vietnamese agricultural products to the Chinese market. Leveraging our over 60 years of development experience in China and an extensive business, Sunwah Group will dedicate all effort to support the export of high-quality Vietnamese agricultural products into various provinces and cities across China. Moreover, through collaboration with the Agricultural Trade Promotion Center, we will build a Vietnamese Agricultural Products Shop on Chinese e-commerce platforms to introduce Vietnam's country, people, culture, and agricultural products… I believe that this collaboration can enhance resource sharing and mutual supplementation, while jointly expanding the market."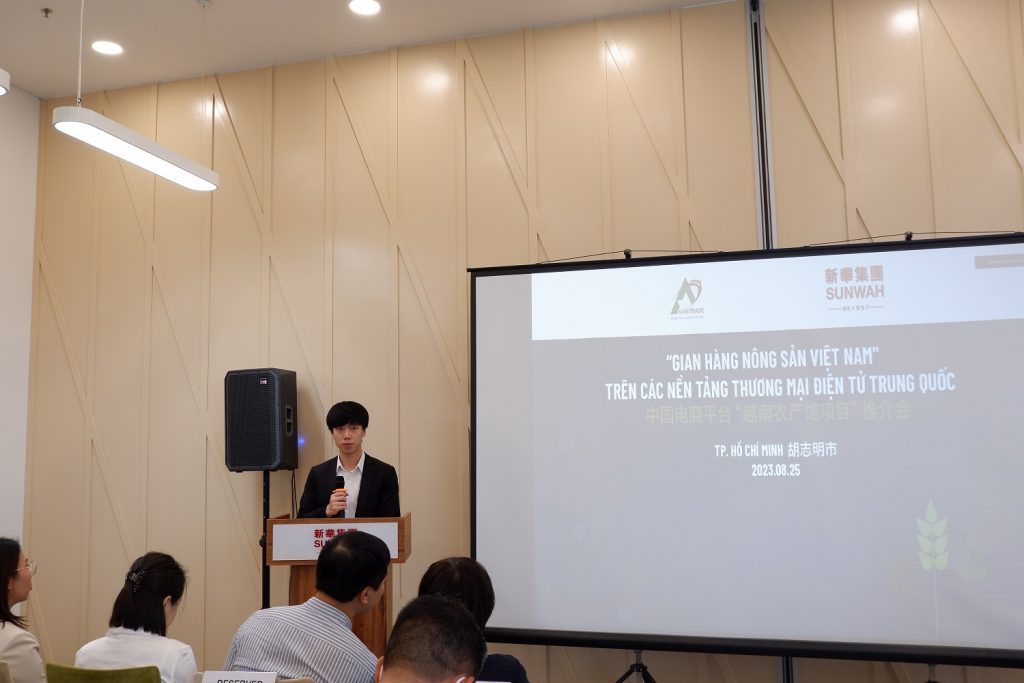 "We hope that both sides can further strengthen exchanges and cooperation, improve technical proficiency, and achieve mutually beneficial results. Sunwah Group is committed to elevating China-Vietnam cooperation to new heights, contributing our efforts to the economic development and prosperity of both China and Vietnam," emphasized Mr. Jesse Choi.
Cross-border e-commerce is a new form of trade in which buyers and sellers from different countries or regions use the Internet to digitize products, negotiate processes, and complete transactions in traditional trade, to complete the process of importing products. The main forms include B2B, B2C, and C2C. Among these, B2C involves companies directly selling to end consumers abroad. With this form, businesses not only sell their products but also build their own brand.
In 2022, the scale of China's cross-border e-commerce market reached nearly 3 trillion USD, accounting for 37.32% of the total value of import and export of goods.
China is the largest market for importing Vietnamese agricultural products. According to statistics, in the first 6 months of 2023, the value of exports to China increased by 7.7% compared to the same period last year, accounting for 21% of the total export turnover of the agricultural sector. Among these, vegetable and fruit products reached 2.75 billion USD, rice products reached 390.6 million USD, cashews reached 259 million USD, and coffee reached 71.4 million USD…
Experts have projected that in the context of global economic challenges and inflation in 2023, China will be the largest destination for Vietnamese agricultural products due to explosive demand. Its geographic proximity, lower logistics costs, and risks make China a promising market for Vietnamese agricultural products to reach an export target of 54 to 55 billion USD this year.
Furthermore, at the Seminar, the Agricultural Trade Promotion Center invited Vietnamese enterprises to participate in the 14th China (Hunan) International Investment and Trade Fair (CHIITF) in Hunan province, China from September 26 to 28, 2023.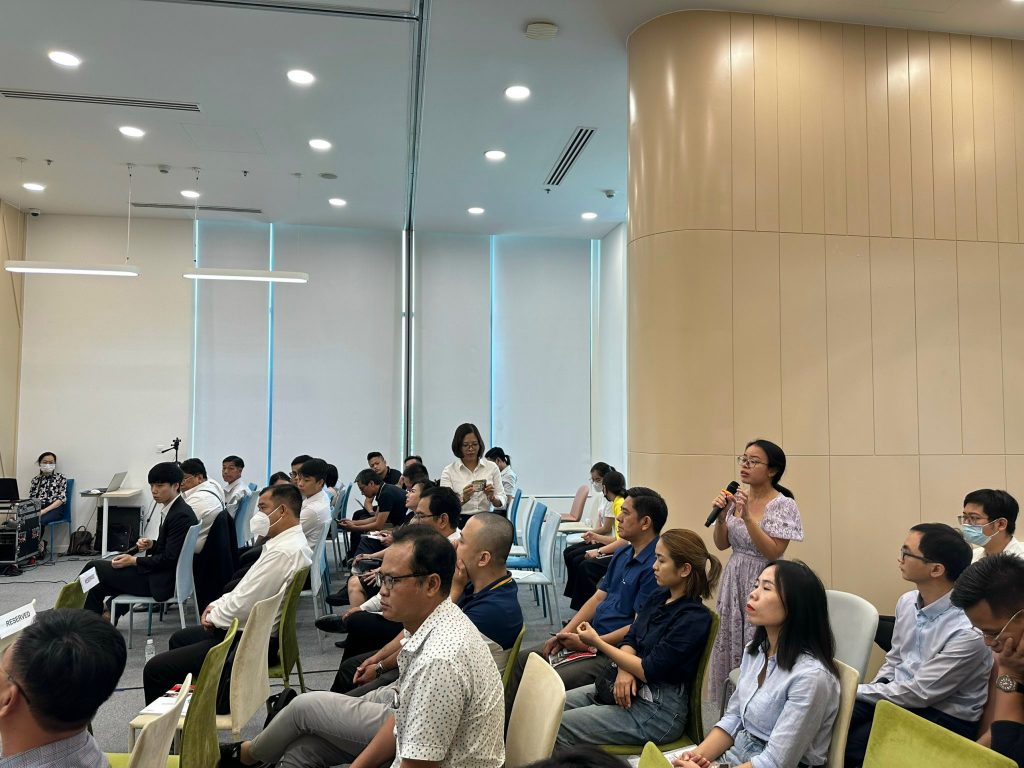 At present, nearly 100% of Vietnamese agricultural products only access markets in three southern provinces of China, including Guangxi, Yunnan, and Guangdong. Meanwhile, over 50% of China's population, accounted for 765 million people, resides in central provinces of China (surrounding Hunan province). This region is where Vietnamese agricultural products have yet to establish a significant presence. Participation in this fair is expected to create opportunities for Vietnamese enterprises in agricultural production, food processing, beverages, and consumer goods to cooperate and invest.
From the Chinese side, Ms. Wang Yanli, Deputy Director of the Luoyang Free Trade Zone, introduced special policies and cooperation areas of the Luoyang Free Trade Zone. This Zone was officially approved by the National People's Congress of China on 24 May 2020, and passed inter-agency inspections on December 2, 2021, under the leadership of the General Administration of Customs of China. The Free Trade Zone is located in the southwest of Luoyang City, surrounded by high-tech research and development facilities, high-level manufacturing plants, and a unique eco-industrial park within a modern urban area with modern services and international commerce… Additionally, the comprehensive bonded zone is a specially established customs supervision area within China's domestic territory with the function of a port of entry. Based on relevant regulations, Customs manages and practices special trade, tax, and foreign exchange policies, with the operating method of "exporting and importing within China's domestic territory," suitable for foreign trade operations such as international transit trade, international purchasing, distribution and transportation, imported goods trading and display, research and development, and manufacturing…