Vietnamese start-ups participated in the international event "Elevator Pitch Competition 2019" in Hong Kong
Sunwah Vietnam
­
(9 November 2019)
Sunwah – On 8 November 2019, Elevator Pitch Competition 2019 (EPIC), organized by the Hong Kong Science and Technology Parks Corporation (HKSTP), took place at the iconic International Commerce Centre, Hong Kong.
This is the fourth year of the competition which attracted a record number of 650 applications from 33 countries in the first round of entries. All the start-ups focused on 4 technology areas – Artificial Intelligence & Robotics, Fintech, Health Technology and Smart City, vying for cash prizes of over USD 100,000. The final competition day in Hong Kong brought together more than 1,000 entrepreneurs, venture capital firms, angel investors, incubators, accelerators and tech disruptors. 
This year, Sunwah Group continued to be the Global Partner of HKSTP for EPiC 2019. Sunwah Group partnered with the Information and Technology Park under the Vietnam National University – Ho Chi Minh City (ITP-VNU) and Vietnam Innovative Startup Accelerator (VIISA) to nominate and provide 2 sponsorship packages for 2 Vietnamese start-ups to enter the second round – Top 100 Finalists of the Competition.
The chosen start-ups were TripHunter (from VIISA) and Cohota (from ITP-VNU). From 4 – 9 November, the 2 start-ups went to Hong Kong to participate in EPIC 2019 as well as many workshops and networking activities organized by HKSTP which helped them gain better understanding of the resources and support programmes available to them in Hong Kong and the Greater Bay Area.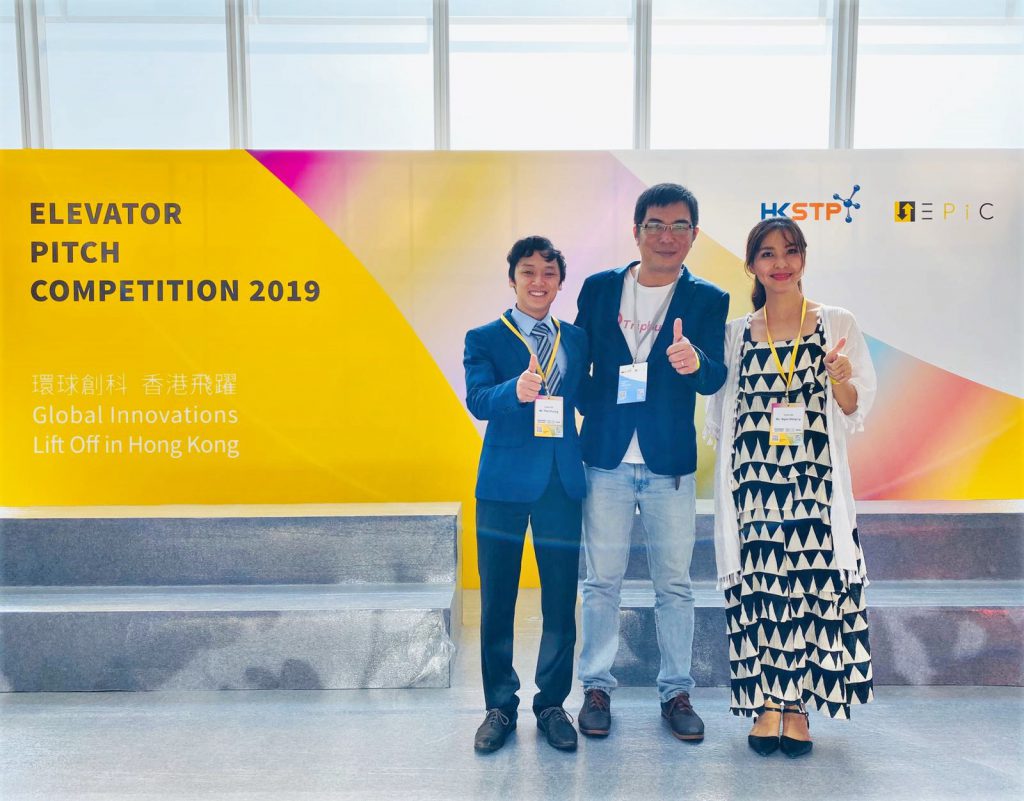 From left to right: Mr. Thai Chuong, CEO/Founder of Cohota; Mr. Ho Anh Tuan and Mrs. Ly Ngoc Hang, CEO and COO of TripHunter
Speaking after the Competition, the 2 start-ups really appreciated Sunwah Group for offering them the valuable opportunity to introduce their projects to the world as well as developing good relationships with many potential investors. They hoped that Sunwah will continue to provide more opportunities and support to Vietnamese start-ups to enter international markets.