The Consul General of Cambodia in Ho Chi Minh City visited Sunwah Vietnam Headquarters
Sunwah Vietnam
(10 September 2022)
Sunwah – On 10 September 2022, Mr Sok Dareth, the Consul General of the Kingdom of Cambodia in Ho Chi Minh City, paid a visit to Sunwah Vietnam Headquarters. Dr Jonathan Choi, Chairman of Sunwah Group; Mr Jesse Choi, Regional Director of Southeast Asia Area; Ms Katie Nguyen, the Group's representative in Ho Chi Minh City; and Ms Janice Le, the Group's representative in Hanoi, received and had lunch with Consul General Sok Dareth.
During the visit, Dr Choi introduced Sunwah Group's business investment projects and social services projects in Cambodia and Vietnam, including Sunwah Pearl and Sunwah Innovation Center projects in Phnom Penh, Sunwah Innovation Center Ho Chi Minh City and ULIS-Jonathan KS Choi Cultural Center Hanoi. Dr Choi added that Sunwah Group is promoting cooperation between Vietnam, Cambodia, China, and Hong Kong and actively supporting the export of agricultural and seafood products to Chinese market.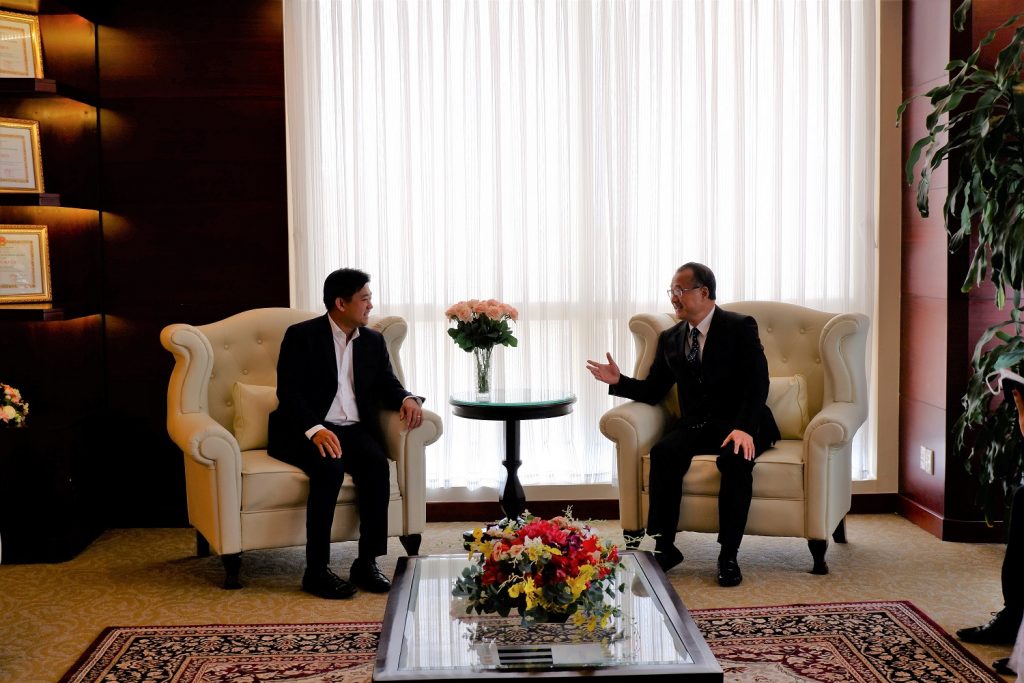 Consul General Sok Dareth (left) and Dr Jonathan Choi (right)
Mr Jesse Choi introduced the mission of Sunwah Innovation Center and the series of activities that Sunwah Innovations has organized. The Group will soon construct another large-scale Innovation Center in Ho Chi Minh City and utilizes Sunwah international network to support startups developing in the global market, and links the resources of Vietnam and Cambodia to create win-win relationships.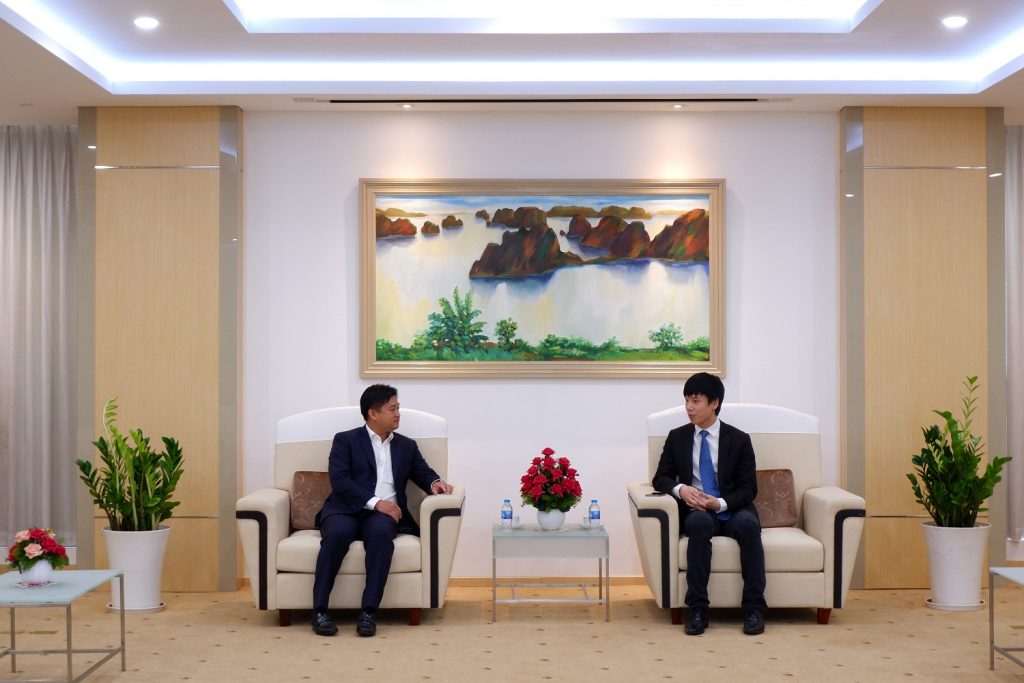 Consul General Sok Dareth (left) and Mr Jesse Choi (right)
Consul General Sok Dareth sent his congratulation to Mr Jesse Choi on his new appointment as Chairman of the China Hong Kong Macau Business Association of Cambodia. He also expressed his appreciation for Sunwah Group's growth and contributions, praising in particular the Group's commitment to Cambodia over the years. In order to further promote economic and trade cooperation between Cambodia and Vietnam, Consul General Sok Dareth promised to help connect Sunwah with Cambodian departments. He hoped to maintain a close relationship with Sunwah to jointly contribute to improving the investment environment in both Cambodia and Vietnam.