Dr Jonathan Choi, Chairman of Sunwah Group, visited the Vietnamese Embassy in China
Sunwah Vietnam
(1 September 2020)
Sunwah – In the afternoon of 1 September 2020, Dr Jonathan Choi, Chairman of Sunwah Group, visited the Vietnamese Embassy in China and had a meeting with Ambassador Pham Sao Mai and Political Counselor Pham Trung Nghia. They had a joint dialogue on the world situation, the Belt and Road Initiative and Southeast Asia, Vietnam – China exchange and other matters.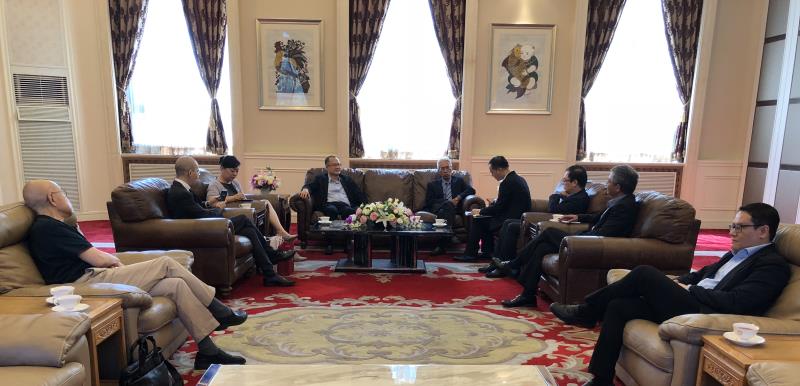 Dr Jonathan Choi, Chairman of Sunwah Group, visited the Vietnamese Embassy in China
During this visit, Dr Jonathan Choi also asked the Ambassador to help send his greetings to the Prime Minister of Vietnam, expressing his appreciation for Vietnam's pandemic prevention and controlling measures, as well as the positive economic situation of Vietnam during COVID-19 pandemic. He shared that, during this time of difficulties, the Asia's economy is growing and Vietnam has the fastest growth rate in the region.
Dr Choi also introduced several important projects of Sunwah Group in Vietnam this year including a series of events on innovation, culture and film exchanges to celebrate the 50th Anniversary of Sunwah's doing business in Vietnam. He expressed his wish that the Ambassador would continue to support the development of China and Hong Kong and hoped that, under certain favorable conditions, Vietnam would open up for more international exchanges which in turn can attract more foreign investors and achieve mutual benefits.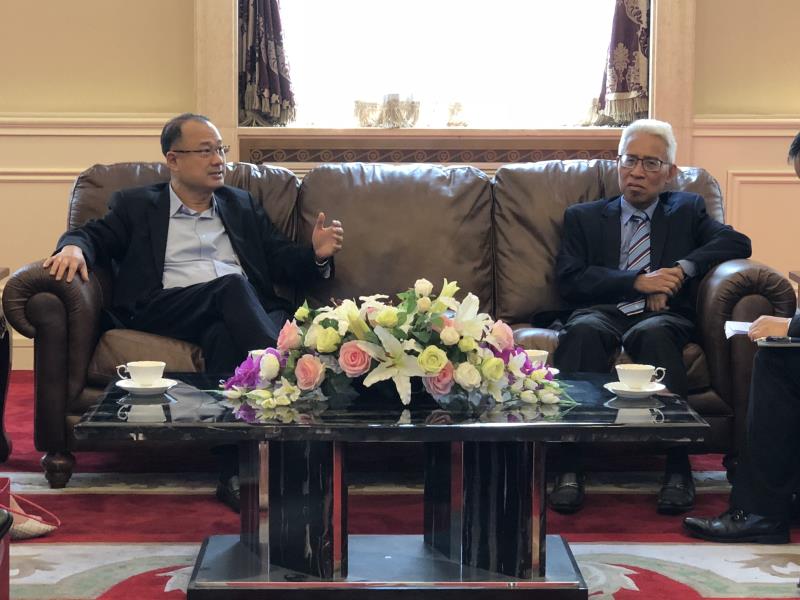 Dr Jonathan Choi (left), Chairman of Sunwah Group, and the Vietnamese Ambassador in China H.E. Pham Sao Mai (right)
During the meeting, Ambassador Pham Sao Mai expressed his concern about the impact of the pandemic, as well as the domestic and international influence on Hong Kong's situation. He also commended Dr Jonathan Choi's efforts in supporting the Hong Kong National Security Law and maintaining a stable economy in Hong Kong. At the same time, the Ambassador praised Dr Choi's achievements in developing the Guangdong – Hong Kong – Macao Bay Area and highly appreciated Sunwah Group's contributions in Vietnam during the past 50 years in several sectors including economic and trade, investment, education – cultural exchanges, and other fields. The Ambassador confirmed that he will continuously support Sunwah's development in Vietnam and promote exchanges between the two sides.
Dr Jonathan Choi (left) and the Vietnamese Ambassador H.E. Pham Sao Mai (right)