Dr Jonathan Choi, Chairman of Sunwah Group, was awarded the Grand Bauhinia Medal, the highest honor in Hong Kong
Sunwah Vietnam
(22 November 2021)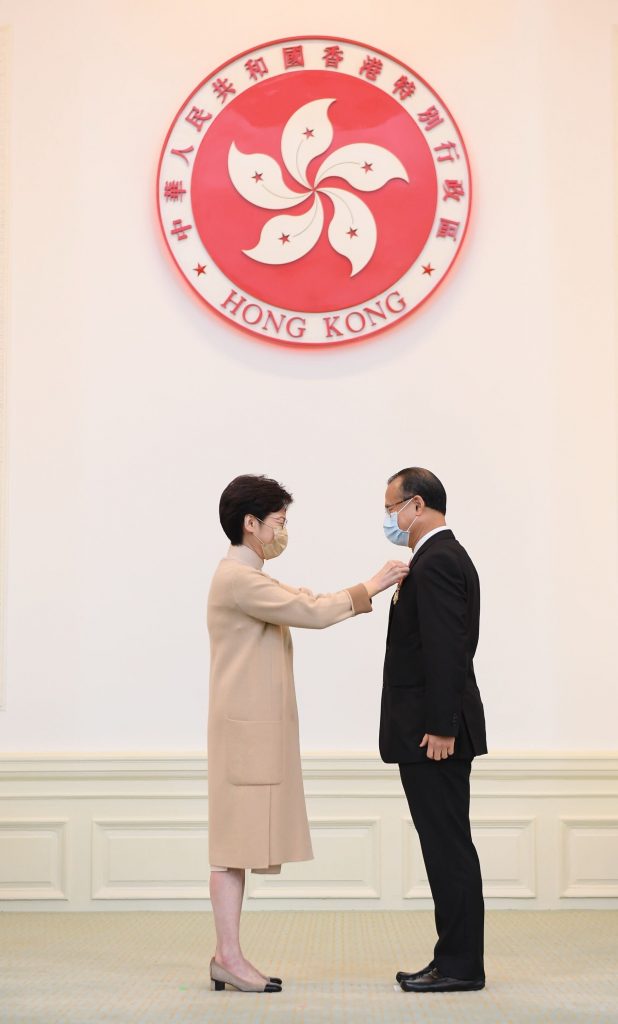 Dr Jonathan Choi (right) was awarded the Grand Bauhinia Medal by Chief Executive Carrie Lam 
Boston Journal – The 2021 Honors Awarding Ceremony was held in the Ballroom of Government House for three consecutive days from 20th November 2021. On the first day of the Ceremony, Hong Kong Chief Executive Carrie Lam presented honors and awards to 157 honored people. Among them, Dr Jonathan Choi, Chairman of Hong Kong Sunwah Group, was awarded the Grand Bauhinia Medal by Chief Executive Carrie Lam. It is reported that this is the highest honor of the Hong Kong Special Administrative Region.
The reporter was informed that Chief Justice Andrew Cheung, Secretary for Justice Teresa Cheng, Executive Council members Chung Kong Chow and Regina Ip Lau Suk-yee, Chen Zhenbin who is enthusiastic about youth affairs, business leader Dr Jonathan Choi and overseas Chinese leader Lu Wenduan were awarded the Grand Bauhinia Medal.
Honored people took photos with Mrs Carrie Lam
18 were awarded the Gold Bauhinia Star, one posthumously awarded the Gold Medal of Courage, 21 were awarded the Silver Bauhinia Star, four were awarded the Silver Medal of Courage, 17 were awarded the Disciplined Services and Independent Commission Against Corruption Medal of Excellence, 39 were awarded the Bronze Bauhinia Star and four were awarded the Bronze Medal of Courage. In addition, 46 people received medals of honor from disciplined services and ICAC.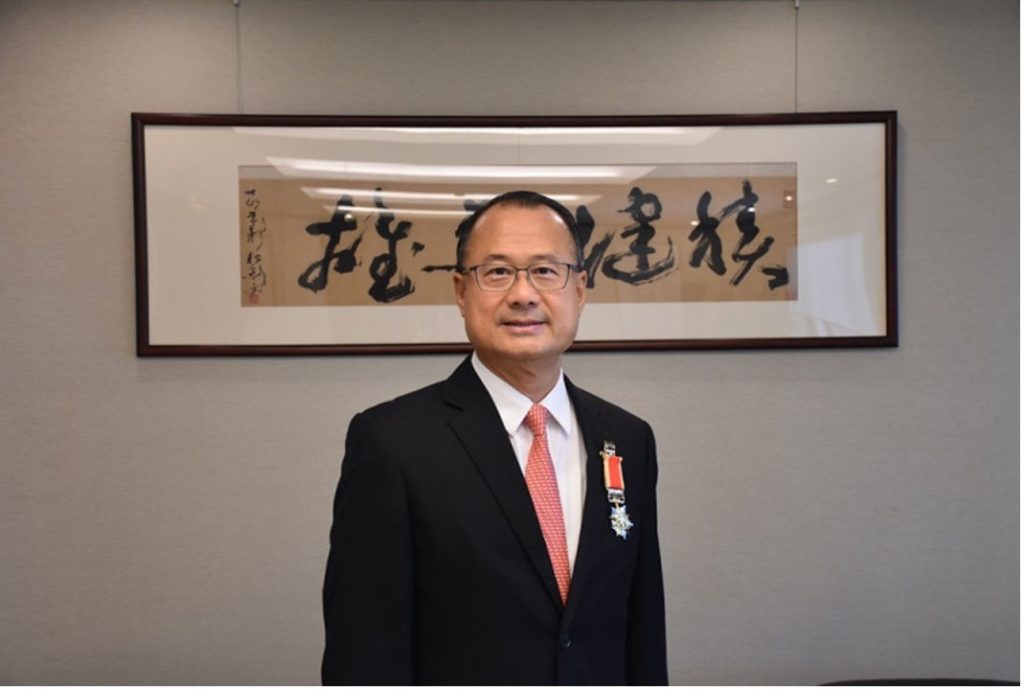 Dr Jonathan Choi, recipient of the Grand Bauhinia Medal
In the award order, the SAR Government pointed out that Dr Jonathan Choi has served Hong Kong faithfully for many years, devoted himself to promoting Hong Kong's economic and social development, and enthusiastically promoted Hong Kong as an important platform for "the Belt and Road Initiative", offering suggestions on improving Hong Kong's competitiveness and development potential.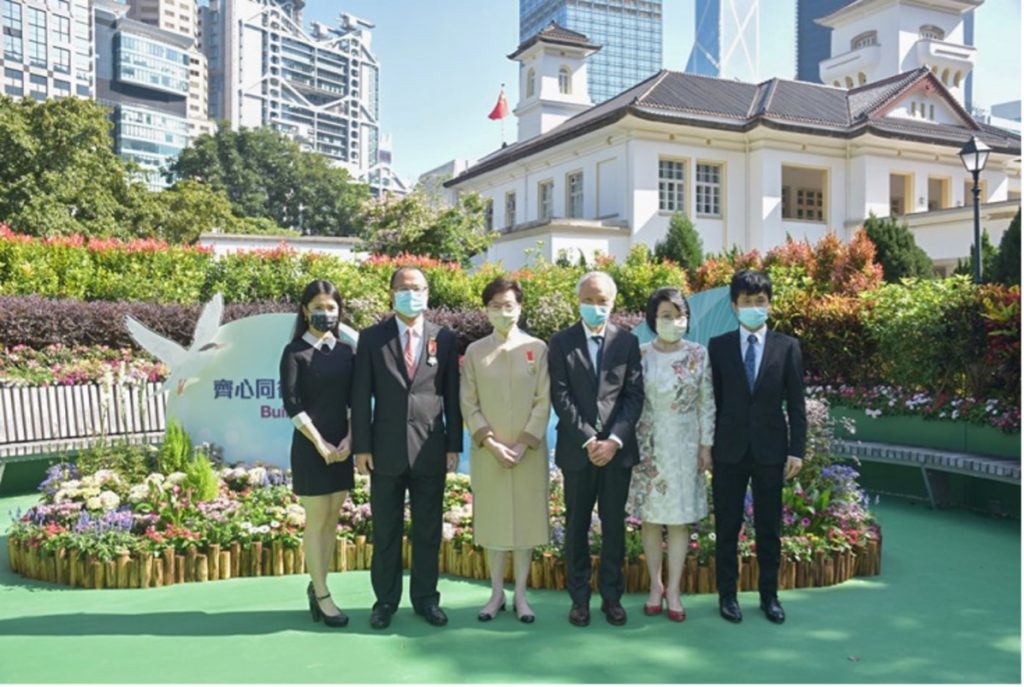 Dr Jonathan Choi (second from left) and the Chief Executive (third from left) after the Ceremony
Dr Jonathan Choi said after winning the award, "This is the commendation of the Hong Kong Special Administrative Region for my patriotism, loyalty and service for many years, and my efforts to promote Hong Kong's economic and social development and non-governmental diplomacy and enhance Hong Kong's competitiveness." He also pointed out, "This is my honor and Sunwah Group's honor. The Chinese dream is the Sunwah's dream, and we must make persistent efforts to build Sunwah Group and our country better, so as to be worthy of our times."
Source: Boston Journal