Meeting between Sunwah Group and Vietnam Ministry of Planning and Investment
Sunwah Vietnam
(5 August 2022)
Sunwah – On the evening of 5 August 2022, Dr Jonathan Choi, Chairman of Sunwah Group, had a meeting with Minister of Planning and Investment (MPI) Mr Nguyen Chi Dung.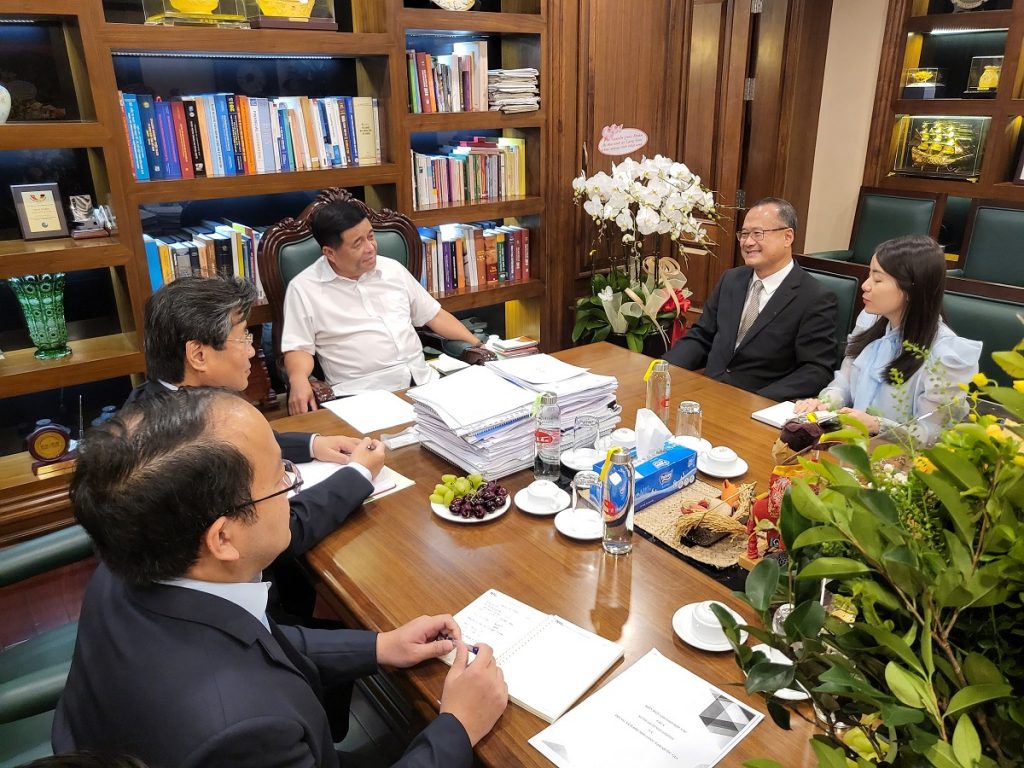 Minister Nguyen Chi Dung and representatives of MPI and Dr Jonathan Choi
At the meeting, Dr Jonathan Choi briefed about Sunwah's 50-year history of development in Vietnam and upcoming projects. In the coming time, Sunwah Group will join forces with Vietnam in the fields of finance, technology transfer, and innovation, as well as actively cooperate with local departments, and universities in Ho Chi Minh City and Hanoi to develop innovation centers and technology centers, establish online e-commerce platforms to promote exporting of Vietnamese agricultural products to the Chinese market.
Dr Choi also highlighted that after the COVID-19 pandemic, Vietnam's economic growth attracts huge interest from foreign investors. Meanwhile, Sunwah Group can leverage its extensive network of international partners to connect Chinese and foreign investors to invest in Vietnam.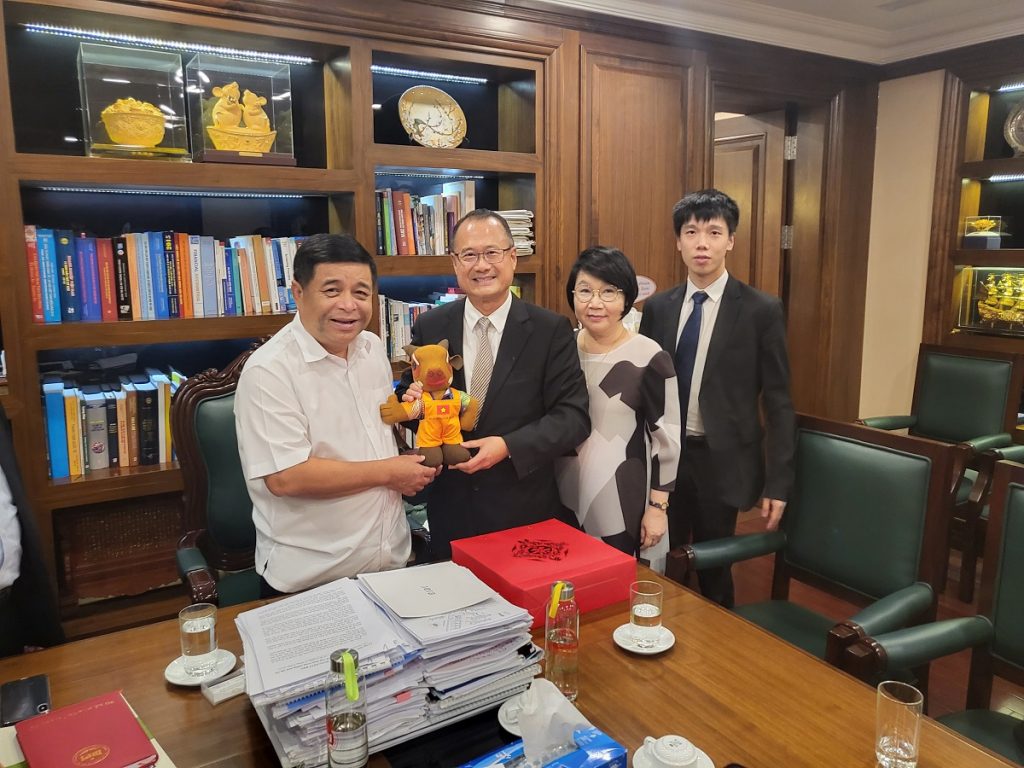 From left to right: Minister Nguyen Chi Dung, Dr Jonathan Choi, Mrs Janice Choi and Mr Jesse Choi 
Minister Nguyen Chi Dung highly appreciated the support of Dr Jonathan Choi and Sunwah Group for Vietnam in general and Dr Choi's contribution to the development of innovation, science and technology, and agriculture. He noted that the Vietnam Government is working to improve the business environment and offer favourable policies to foreign investors. He hoped that MPI could cooperate with Sunwah in organizing investment attraction activities, and at the same time and the Group could support the Ministry in developing the High-Tech Agriculture Center to enhance the application of science and technology which in turn can improve significantly agricultural efficiency in many provinces. In addition, the Minister expressed his wishes that the two parties could further cooperate in innovation, attracting prestigious high-tech Chinese and Hong Kong enterprises to invest in Vietnam.
Dr Choi and Sunwah Group fully support the proposals of the Minister, in addition, after the COVID-19 pandemic is under control, Dr Choi will organize visits and field trips to Vietnam for Chinese and Hong Kong enterprises to explore new business opportunities in Vietnam.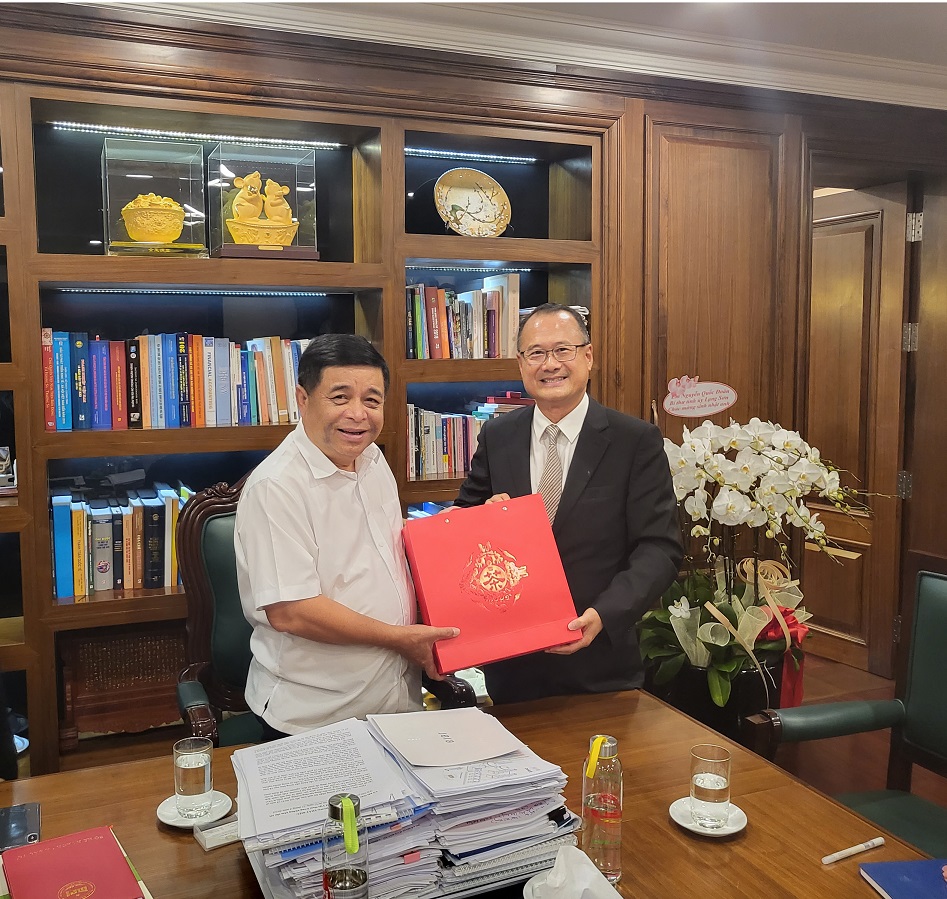 Minister Nguyen Chi Dung (left) and Dr Jonathan Choi (right)