Standing Deputy Prime Minister H.E. Pham Binh Minh received Chairman of Sunwah Group
Sunwah Vietnam
(5 August 2022)
Chinhphu.vn – Deputy Prime Minister Pham Binh Minh received Sunwah Chairman Jonathan Choi on the late afternoon of 5 August 2022.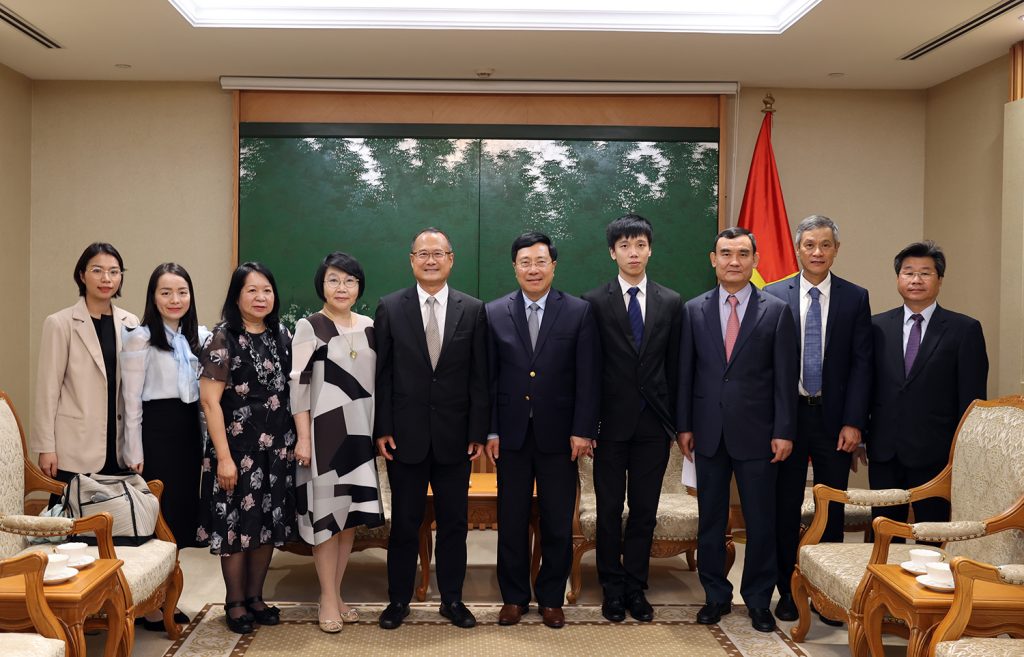 Deputy Prime Minister also welcomed upcoming new business plans of Mr Jonathan Choi in Vietnam, especially in the areas that Vietnam needs such as innovation, export of Vietnam high-quality agricultural products.
Sunwah Chairman Jonathan Choi said, over more than 50 years, his family's three generations made a lot of investment in Vietnam with total asset evaluation of more than 3 billion USD.
Sunwah Group, established by Mr Choi Kai Yau in 1957 with its headquarters in Hong Kong (China), has developed into an international conglomerate in 6 main areas: seafood and foodstuff, real estate, financial services, infrastructure, technology, and media with more than 100 subsidiaries and more than 4,000 employees.
In 1970, Sunwah has started its investment in Vietnam in seafood processing, with 3 seafood factories in Sai Gon, Nha Trang and Kien Giang, being one of the biggest seafood exporters in Vietnam at that time.
Translate from: Chinhphu.vn