Sunwah Group and Vietnam National University Hanoi cooperates in innovation
Sunwah Vietnam
(4 August 2022)
VNUHN – On 4 August 2022, at Hoa Lac Campus, Chancellor of the Vietnam National University Hanoi (VNUHN), Mr Le Quan met with Dr Jonathan Choi, Chairman of Sunwah Group, Chairman of Hong Kong – Vietnam Chamber of Commerce, and also Chairman of Guangdong – Hong Kong – Macao Bay Area Entrepreneurs Union.
Attending the meeting, from Sunwah Group, there were Mrs Janice Choi, Legal Director and Advisor; Mr Jesse Choi, Regional Director of Sunwah in ASEAN and Director of Sunwah Vietnam; and Ms Betty Chan, Director of International Relations. From VNUHN, there were Vice Chancellor Mr Pham Bao Son; Mr Nguyen Dinh Duc, Program Manager; Mr Le Tuan Anh, Deputy Manager of Cooperation and Development.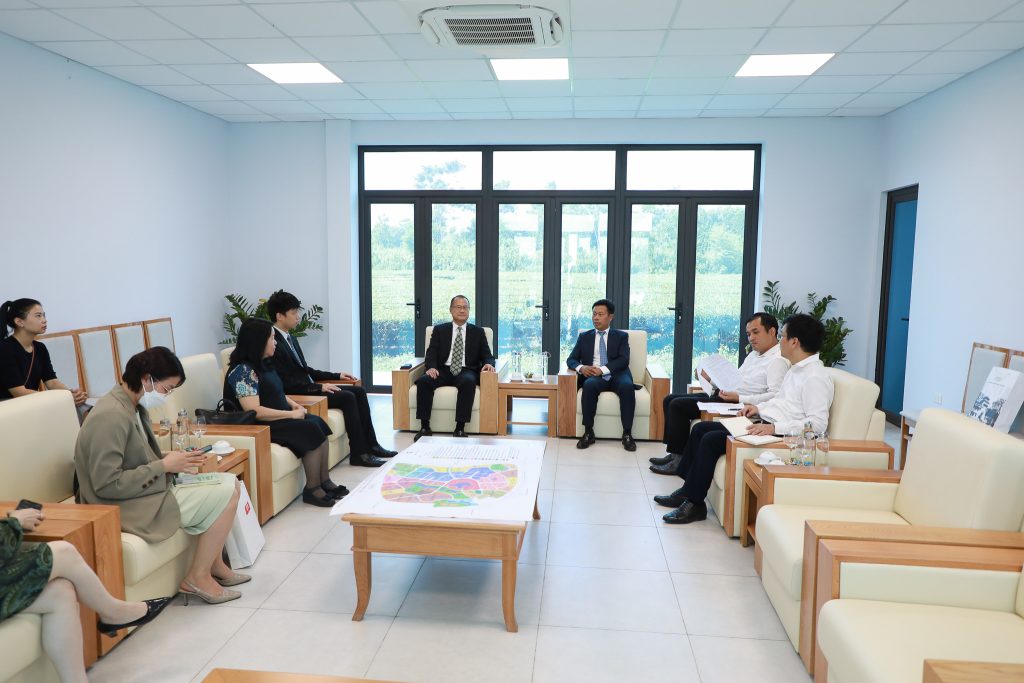 Meeting between Sunwah Group (left) and VNUHN (right) at Hoa Lac campus
Dr Jonathan Choi expressed his delight to know VNUHN has expanded their campus and moved its students to Hoa Lac and hoped that Sunwah Group and VNUHN will further cooperate on this new campus.
Sunwah Group and VNUHN have been partners for many years and joined forces in many projects in the fields of education, social services, environmental protection and international exchanges. Given that innovation is currently receiving great attention for its benefits to the whole society and contribution to sustainable development, Dr Jonathan Choi suggested that Sunwah Group will support VNUHN in building an innovation center within Hoa Lac campus. He hoped that the innovation center will set the foundation for the establishment of incubating entrepreneurial environment and serves as a launching pad for future young entrepreneurs as well as provide support for the implementation and transfer of science and technology projects.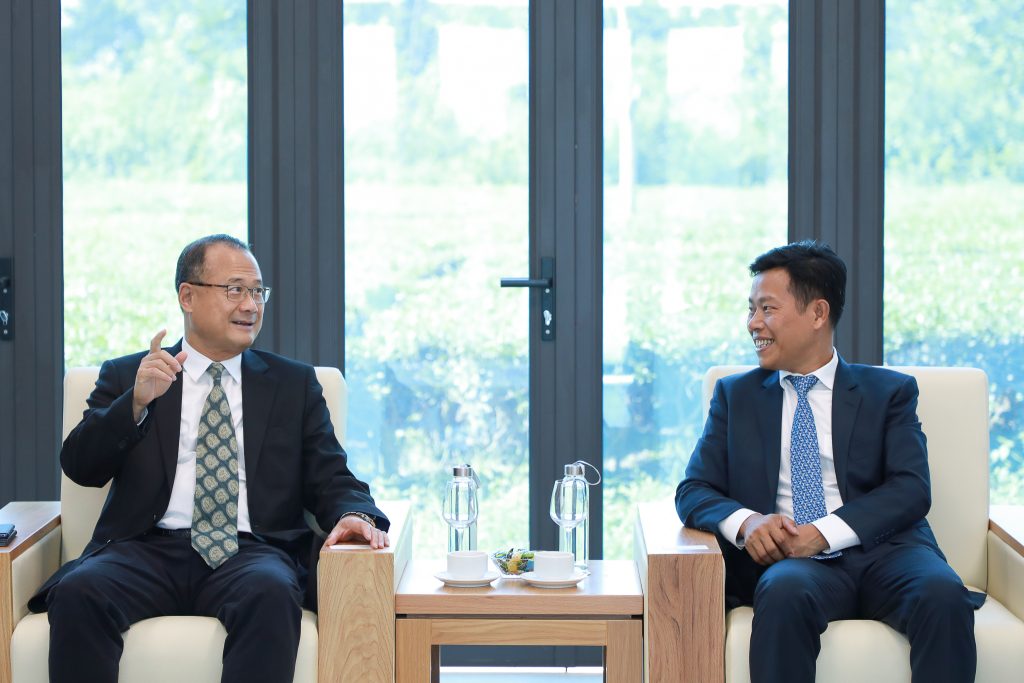 Dr Jonathan Choi (left), Chairman of Sunwah Group, and Mr Le Quan (right), Chancellor of VNUHN
VNUHN Chancellor Le Quan expressed his appreciation for the support of Dr Jonathan Choi and Sunwah Group for the University over the years and highlighted that the ULIS – Jonathan KS Choi Cultural Centre has been utilized effectively in recent years, creating a modern study and research space for VNUHN staff, lecturers and students.
Chancellor Le Quan shared that VNUHN considers science, technology and innovation as the foundation and driving force for development. Specifically, VNUHN sets the goal by 2030 in which science, technology and innovation activities play a pivotal role and contribute to the implementation of the Development Strategy to elevate the University to the top 300 leading universities in the world, and at the same time, actively participate in solving some of the country's challenges and urgency. Therefore, he believed that Sunwah Group's support in building innovation centers and innovation and technology transfer projects will significantly contribute to VNUHN's early achievement of its goals.
VNUHN Chancellor also expressed his wishes for Sunwah Group to continue supporting the VNU Startup and Innovation Ideas Contest and facilitating exchanges between VNUHN and leading Hong Kong universities in order to improve the innovation capability of lecturers and students, commercialize innovative projects and develop a curriculum on entrepreneurship.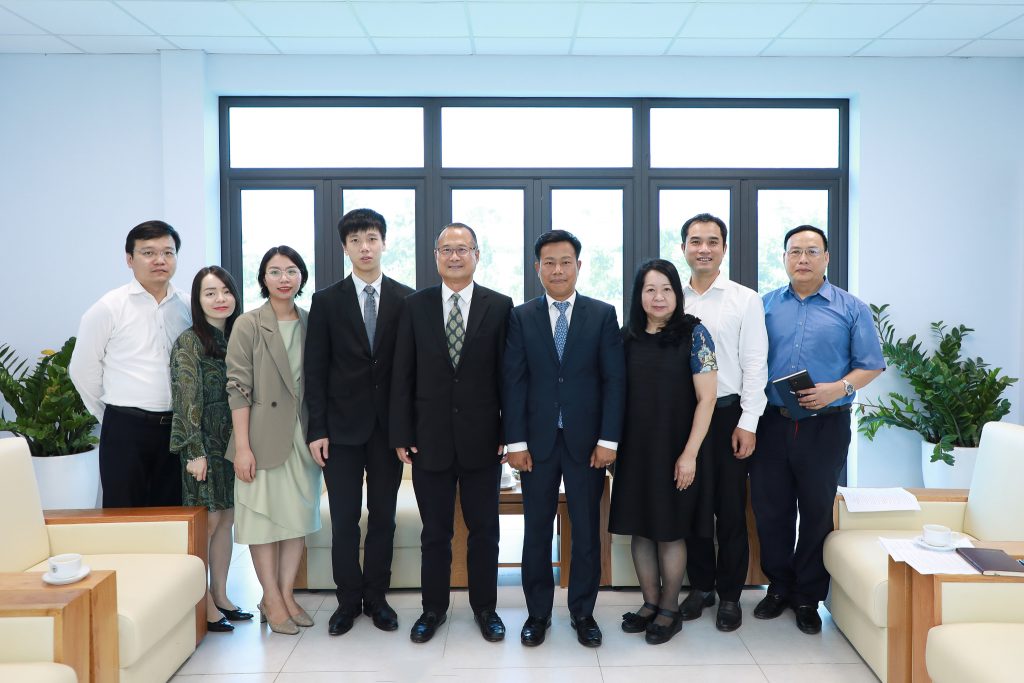 From left to right: Mr Jesse Choi (fourth), Dr Jonathan Choi (fifth), VNUHN Chancellor Le Quan (sixth), and VNUHN Vice Chancellor Pham Bao Son (eigth)
Translated from: VNUHN