Sunwah Pearl welcomes the first residents
Sunwah Vietnam
(3 September 2020)
Sunwah – On September 3rd 2020, Bay Water Ltd. Co. , the investor of Sunwah Pearl project and also a member of Sunwah Group (Hong Kong), successfully held the Handover Ceremony of Sunwah Pearl apartments for the first customers. The Ceremony is an important milestone not only for the project but also for Sunwah Group, showing the Group's commitment to providing the best values for beloved customers.
The Ceremony had the attendance of Mr Jesse Choi, Director of Sunwah Vietnam; Mr Lo Kwok Luen, Deputy General Director of Bay Water Ltd. Co.; and many first owners of Sunwah Pearl units.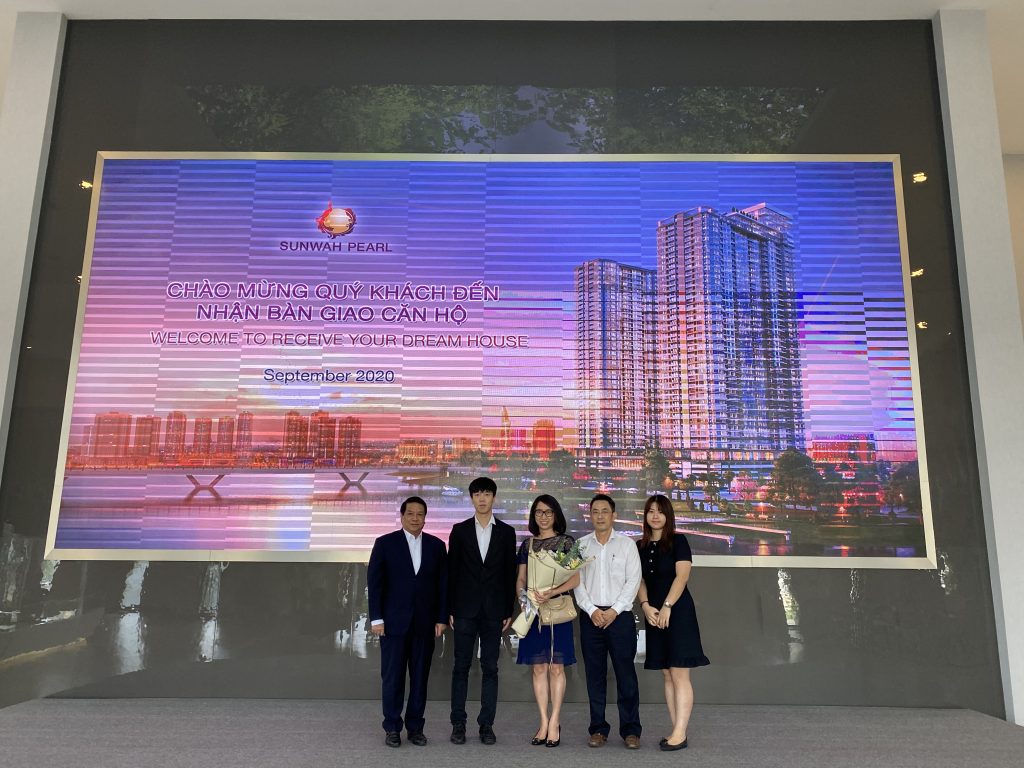 From left to right: Mr Lo Kwok Luen, Mr Jesse Choi, the first resident of Sunwah Pearl and project's representatives
Sunwah Pearl is the latest luxury real estate project invested and developed by Sunwah Group in Vietnam. Possessing an excellent position at 90 Nguyen Huu Canh, Ward 22, Binh Thanh District, Ho Chi Minh City, Sunwah Pearl is a masterpiece of Sunwah Group, offering "House of the Dreams" for its residents in the heart of Saigon.
The project started in December 2017 and was expected to complete in December 2020. However, thanks to the close coordination and relentless effort of the investor, contractor, designers and supervision team, Sunwah Pearl was completed 03 months ahead of schedule and could be handed over to customers on September 3rd 2020.
Below are photos of new residents of Sunwah Pearl at the Handover Ceremony: