Dr Jonathan Choi proposed the establishment of the Guangdong – Hong Kong – Macao Innovative Bay Area
Sunwah Vietnam
(22 June 2021)
China.com.cn – The Standing Committee of the National Committee of the Chinese People's Political Consultative Conference on 21 June in Beijng, China, opened its 17th session on implementing the 14th Five-year Plan (2021 – 2025) and fostering the new development paradigm.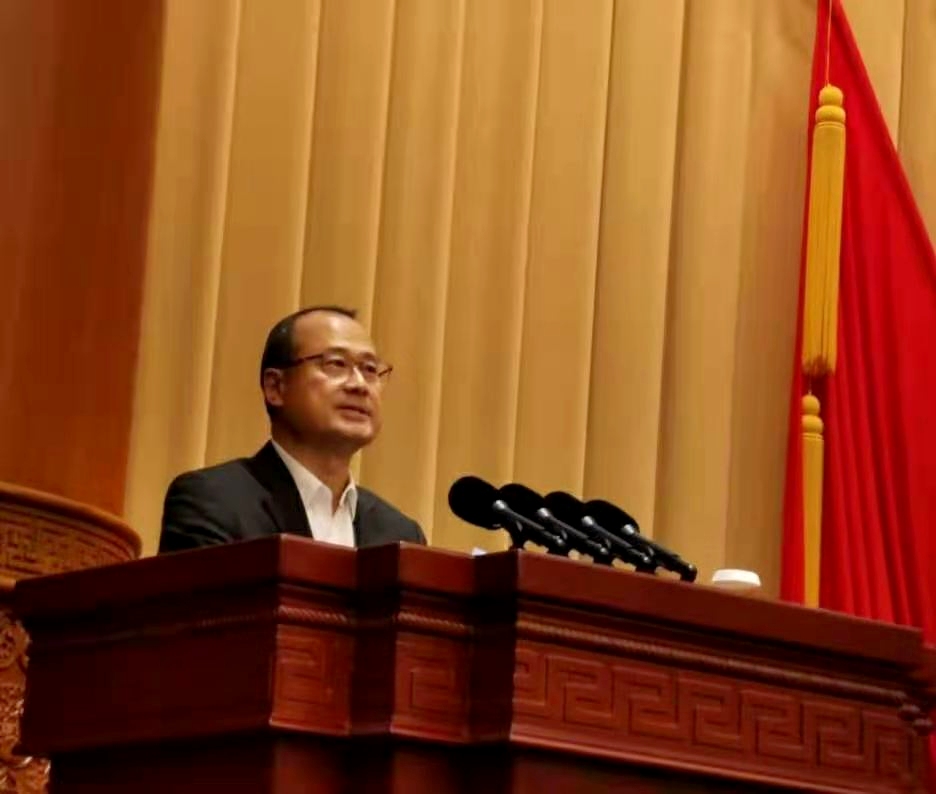 Dr Jonathan Choi, Chairman of Sunwah Group, Standing Committee Member of the National Committee
At the meeting, Dr Jonathan Choi, Standing Committee Member, shared that in order to develop the world-class Guangdong – Hong Kong – Macao Innovative Bay Area, it is important to strengthen collaboration between science and innovation research institutes, as well as promote cooperation among manufacturers – universities – organizations that specialize in research, incubate and talent training in innovation field. Furthermore, Dr Choi suggested the establishment of intellectual property rights training centers, intellectual property rights protection centers, arbitration centers and international technology property rights trading centers, etc. to provide legal support for the healthy and rapid development of startup incubators and startups in technology field.
Dr Choi also noted that the Guangdong – Hong Kong – Macao Bay Area is one of the most innovative regions in China so it can assume the pioneer role in implementing the "14th Five-year Plan" in science and technology development. The National Reform and Development Commission recently announced that it will use special funds within the national budget to directly invest in projects in fields such as scientific and technological innovation, entrepreneurship, education, infrastructure, etc. in the 9 cities in the Guangdong – Hong Kong – Macao Bay Area, contributing to the development of a technological innovation Bay Area model.
He also pointed out that Hong Kong's scientific and technological power is a vital part of China's comprehensive national strength. In recent years, with the strong support of the government, Hong Kong's total investment for R&D has surged by more than 60%, and the number of startups has tripled to about 3,360 by 2020, and many "unicorn" startups have been cultivated.
Hong Kong is among the cities with the highest number of world-class universities, 16 key state laboratories, 6 national engineering technology research centers, dozens of academicians, talented scientists and research centers as well as strong ability to apply technology into practice. This year, Hong Kong will launch the "Outstanding Innovative Scientists" innitiative and invest HKD 2 billion to attract more overseas talents.
Dr Choi believed that in the process of implementing the "14th Five-Year Plan", it is necessary to ultilize the unique advantages of Hong Kong and China to build a world-class innovation Bay Area. However, there are still two big challenges that are how to circulate talent, funding, data and how to attract more scientific research talents locally and globally.
To achieve this goal, Dr Choi suggested to strengthen the coordination among science, and innovation organizations. It is necessary to establish a common mechanism for innovation cooperation managed by the Ministry of Science and Technology with the participation of the local authorities in the Bay Area and relevant departments and agencies to leverage all advantages of the Bay Area, enhance innovation strength as well as improve the core competitiveness of innovation and technology businesses.
Secondly, it is important to promote the cooperation among manufacturers, universities and researcher centers.  Hong Kong's advantages in scientific research have provided active support for the development of emerging industries such as robotics, artificial intelligence and information technology in the Mainland, and has nurtured a number of well-known technology companies. During the "14th Five-year Plan", to leverage Hong Kong's unique advantages, it requires mutual understanding, unity and joint efforts of all parties to faciliate better use of resources such as funding, talents, biomedicine and accelerate the implementation and transformation of scientific research results.
He continued to point out that it is necessary to nurture innovative ideas. Hong Kong universities and scientific research institutions in Shenzhen and Guangzhou will need to establish more national laboratories, build more new technology platforms, issue green cards for talents in the Bay Area, and constantly promote scientific research in Hong Kong and Macao. In addition, it is necessary to enhance cooperation among Guangdong, Hong Kong and Macao; support Shenzhen and Hong Kong to jointly develop startup incubators and technology companies in its surrounding areas; and strive to build a world-class Shenzhen – Hong Kong version of the "Wall Street – Silicon Valley".
Translated from: China.com.cn